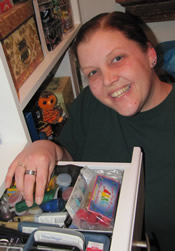 Be willing to take the first step, not matter how small it is. Concentrate on the fact that you are willing to learn. Absolute miracles will happen.
-Louise L. Hay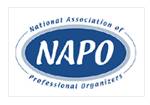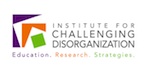 Ready to get started? Or just looking for some information?
Contact me today to discuss how you can simplify and enjoy your life and your space!
Jennifer J. Linnig, MLIS
By phone: 414-483-1804
By email: organizing@jenniferlinnig.com
If you choose to contact me via email, please let me know if you prefer to be contacted by email or phone.
---
You can also stay in touch with me through social media:
For organizing links on the web, check out my organizing bookmarks on delicious.
And if you're on Twitter, you can get more frequent organizing goodness by becoming my fan.
I've also made some organizing videos for you to see.
Sign up for weekly blog updates and other special subscriber-only content.
Our strict privacy policy keeps your email address 100% safe & secure.